Technology Expertise at its best, with over 2 decades of proven support experience in computer service, networks, virus removal, multimedia and web design.

Technology Crew
Our consultants and technicians have expertise in all current and emerging technologies.
New Orleans
Apple and Windows Computer
Repair Service: 504-208-4209

KNOWLEDGEABLE
PROFESSIONAL
FAST SERVICE
John Fuhrmann, "Techdude" formed the company in 1994. He takes a personal interest in every client and every computer contract.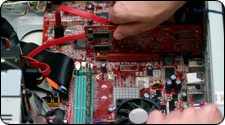 At Just Call Techdude! we put customer service first. With over 26 years of experience behind us in corporate, education and consumer environments, we always make the extra effort to satisfy every single customer. Serving greater New Orleans. New! Our reviews are now featured on Thumbtack.com!